Guaranteed Lead Generation
FAQNow converts web clicks into customers or you pay nothing. Our team of 24/7 LIVE home service conversion specialists coupled with exclusive engagement technology to boost site performance.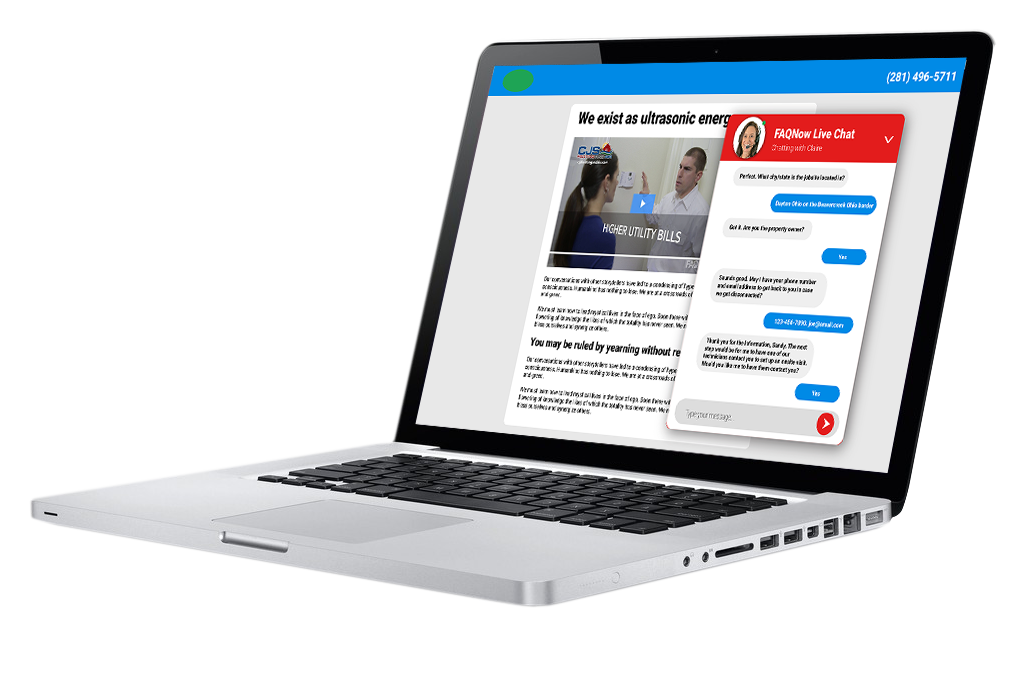 Better Leads
Thru

Better Engagement
Turnkey Lead Generation:
We get the leads. You run the leads.
BETTER CONVERSION TECHNOLOGY
LIGHTNING FAST NOTIFICATION
CUSTOMIZED ENGAGEMENT VIDEOS
FAQNow keeps it simple: we're in the lead generation business. Sure we also send you any non-sales chats—those are free. Pay for performance means just that: you only pay for qualified leads. Guaranteed.